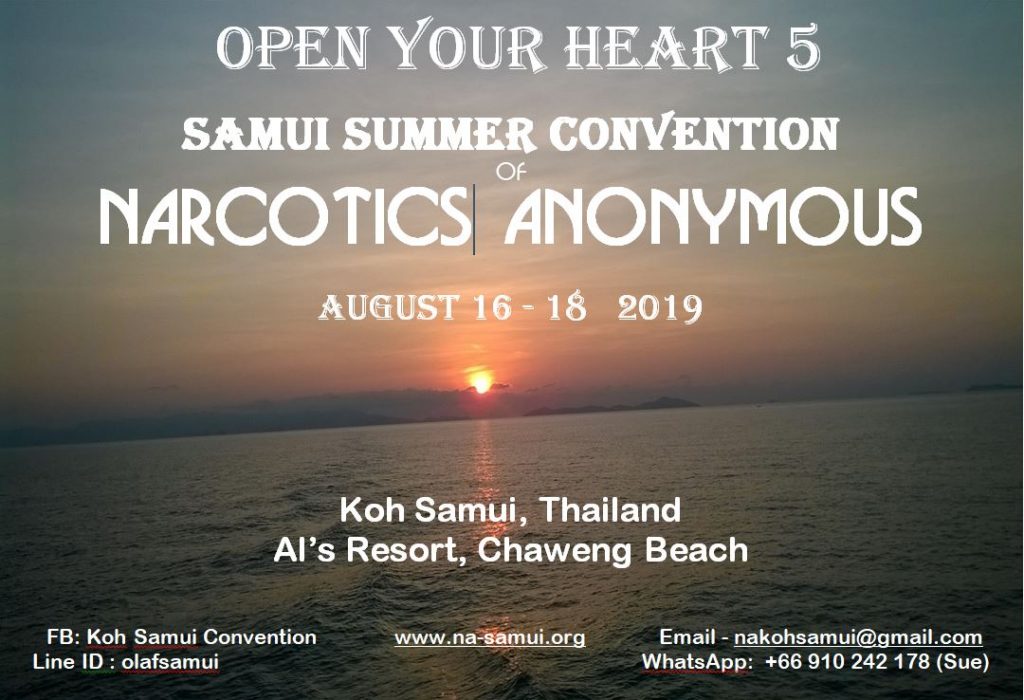 We are grateful to be able to hold our annual Open Your Heart convention again this year 16-18th August 2019 on the beautiful island on Koh Samui in Thailand.
This year it is Number 5.
We look forward to welcoming you for a weekend of camaraderie, recovery, fellowship and love.
Koh Samui is easily accessed with direct flights from Bangkok and Singapore.   (These can be pricey)   An alternative is to fly into Suratthani.  You can fly, bus, or catch the train from Bangkok to Suratthani and then a bus to the port and boat to Samui.   Combined tickets are offered to cover this transport.
Al's Resort are offering a discounted rate on their rooms.  You just need to mention you are booking for the convention.  There are many accommodation options in Chewang within walking distance to the venue.     Lamai is another option for accommodation if you are looking for a more quiet location but still with many shops, restaurants, good hotels and beautiful beaches.   Lamai is a 20 minute drive away.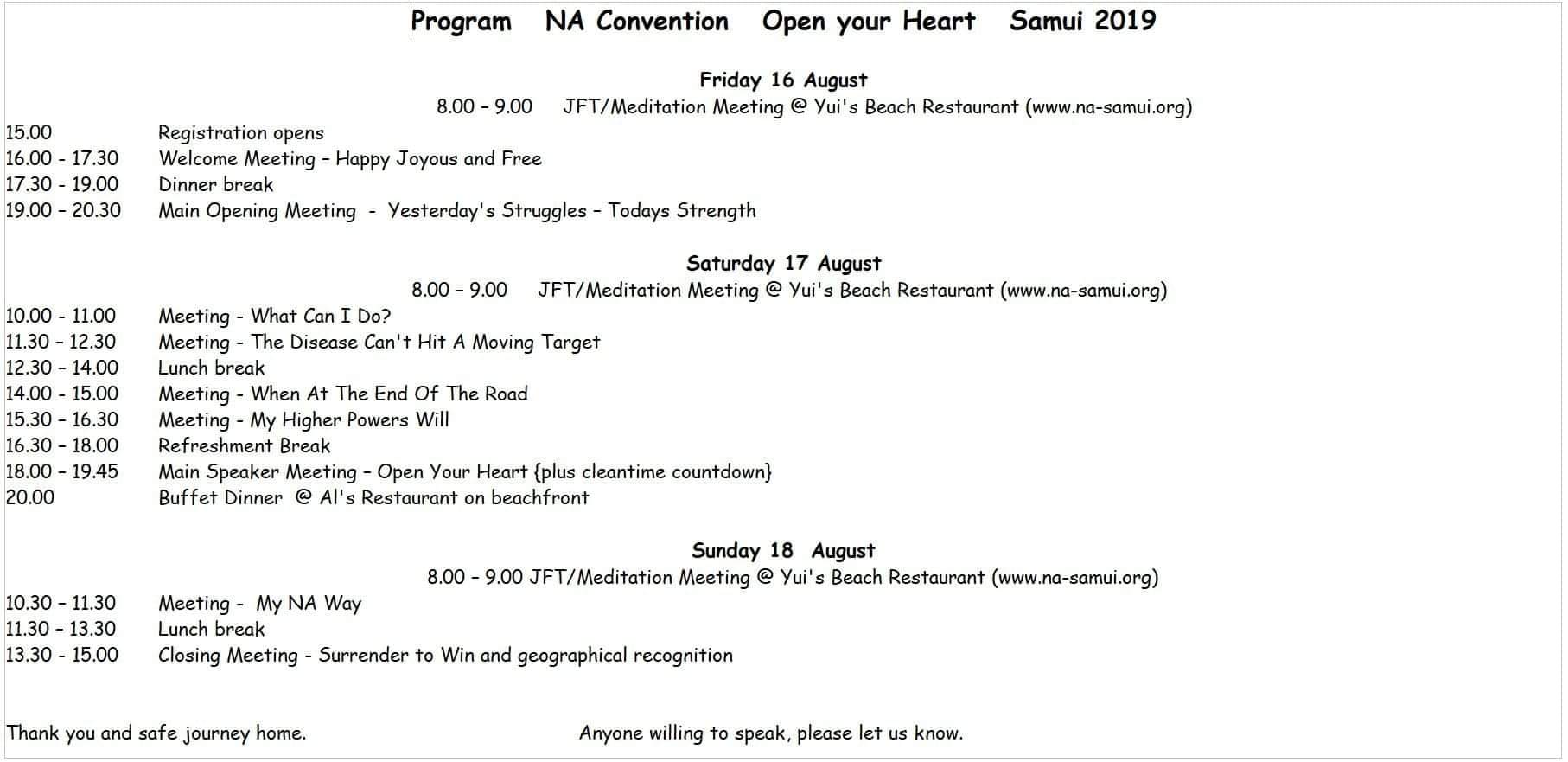 Come join us in our tropical paradise, and if you have any questions, please don't hesitate to contact us.
Email – nakohsamui@gmail.com
WhatsApp – +66910242178   (Sue)
FB – Koh Samui Convention